PS8-L PoE Switch
The PS8-L desktop switch is a compact & cost-effective solution for small offices or homes needing to power only few PoE devices. With its 8x 1 Gigabit Ethernet ports and a PoE budget of 55 W, it can power up to 4x 802.3af devices or 2x 802.3at devices at the same time. The backplane switching capacity of 16 Gbps allows to max out the Gigabit throughput on all Ethernet ports without hitting any bottleneck.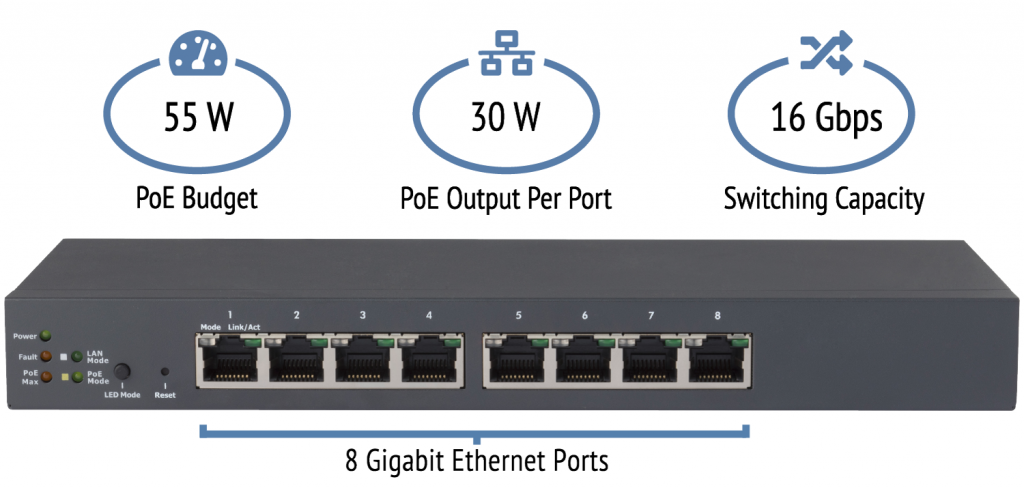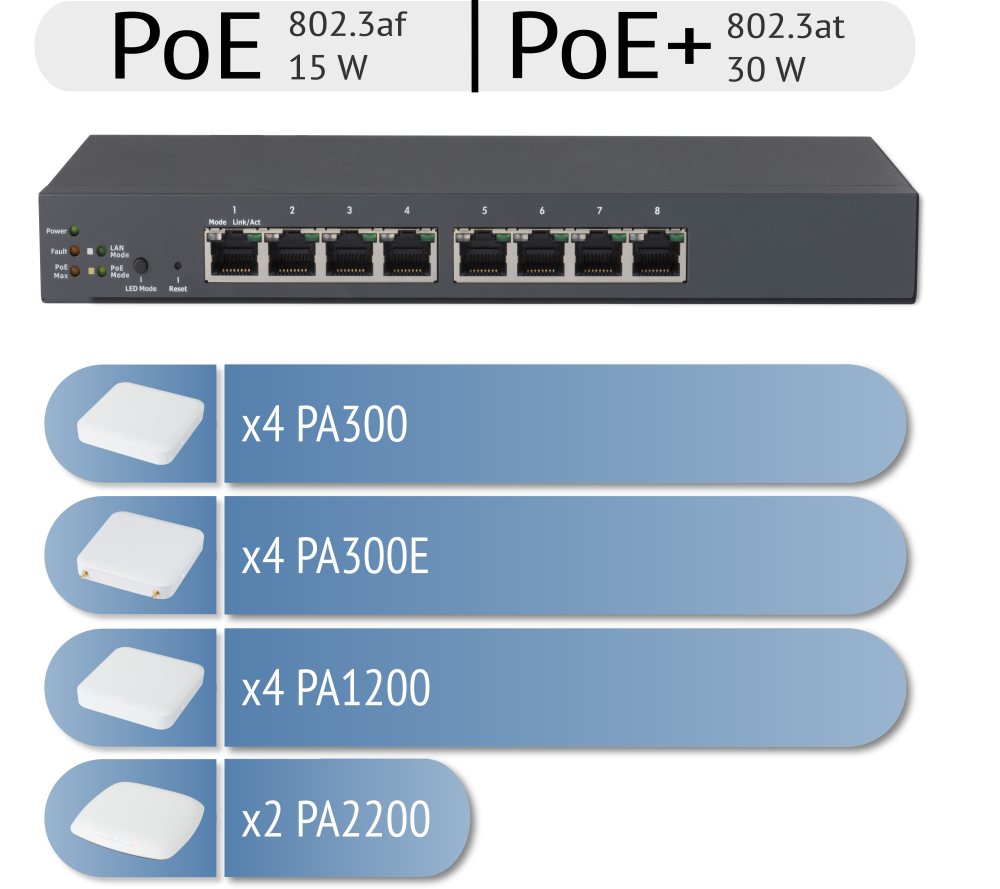 How many devices can be powered?
Plasma Cloud switches support 802.3af and 802.3at PoE standards. Each port comes with the capability to detect the PoE standard required by the connected device. Therefore, a mix of 802.3af and 802.3at power consumers can be powered.
The amount of power supplied on each PoE port may vary greatly depending on power consumption of the connected device. To give an example: although the PA300 uses 802.3af PoE standard, its actual power consumption is 11.5 W or less (depending on system load and cable length). Consequently, a PS8-L allows to power up to 4x PA300 despite the PoE standard defining a power consumption of 15.4 W.
When the exact power consumption is not available, refer to the PoE standard (802.3af: 15.4 W, 802.3at: 30 W) to estimate the number of devices that can be powered through this PoE switch.
Mounting Options
The light-weight PS8-L is designed to be placed on a desk or shelf. The included wall mount brackets offer the possibility to mount the switch either onto a wall or tabletop.
Note: Due to its compact size, this PoE switch is not rack mountable.